Silcox Hut
European-Style Refuge on the Mountain
Silcox Hut at Timberline Lodge Ski Area is the ultimate bed & breakfast at 7,000 feet and is open all year for overnight stays for groups of 12 to 24 people. Overnight stay packages at the historic Silcox Hut include dinner, transportation between Timberline Lodge and the hut, and breakfast.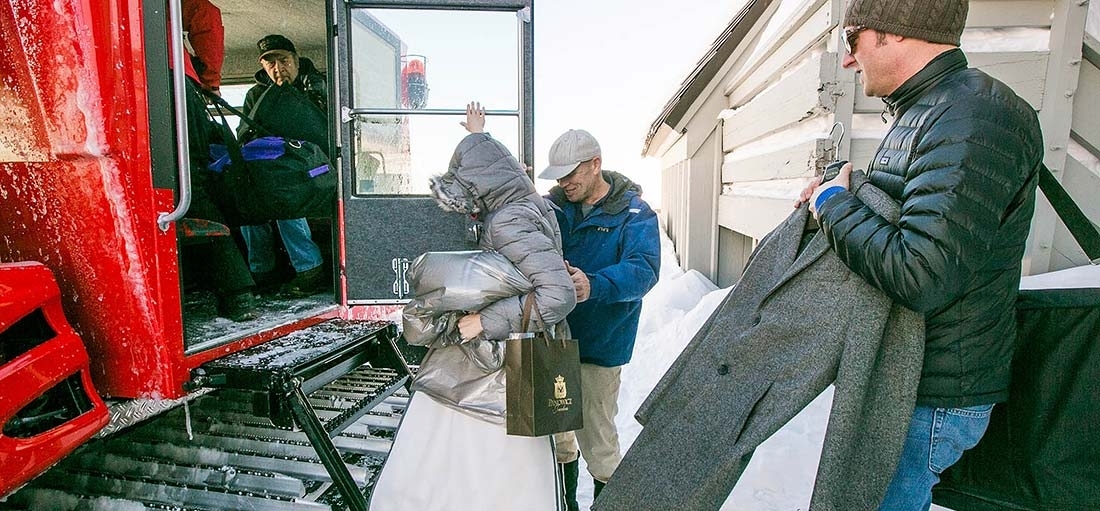 Transportation to the hut is provided via SUV or snowcat, snow-pack dependent. Check-in time for Silcox is 4:00 p.m. and checkout is 10:00 a.m. Upon arrival, luggage is stored at the main lodge and then transported with the group. One round-trip per group per night is included in the package price. Additional trips can be arranged for a fee.

Guests enjoy the hospitality of a host who is with you for the entire stay. Food is prepared by your host and served buffet-style at one long table. A typical dinner is lasagna, salad, vegetables, rolls and butter, fruit, coffee or tea, and dessert. Breakfast includes freshly-made waffles with accompaniments, fruit, muffins, and pastries, and coffee and tea. Alternatives are available for an additional fee.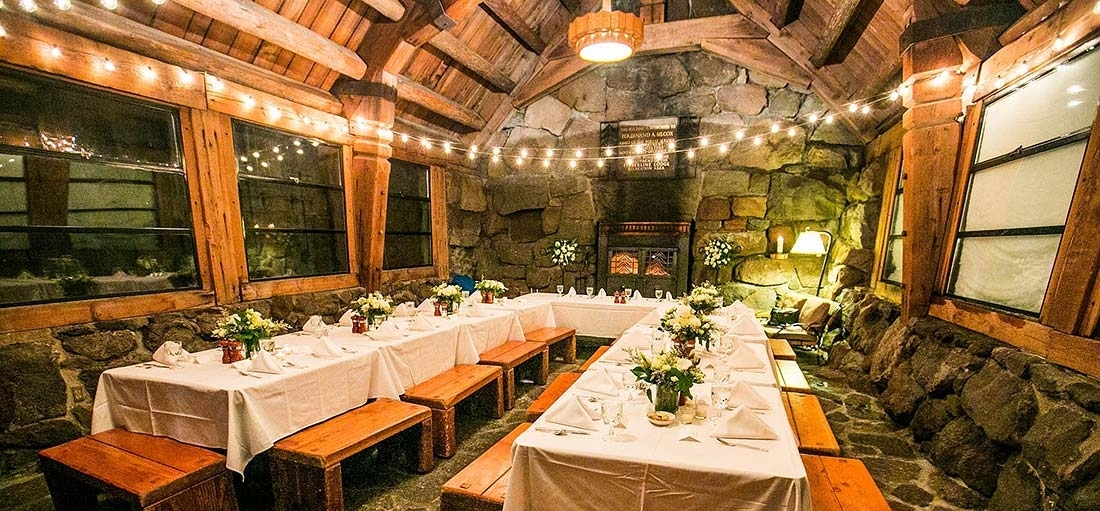 While rustic in a traditional sense, Silcox Hut—constructed with local stone and timbers in 1939—offers modern conveniences including running water, heat, light, and indoor plumbing.

One large room serves as the living area and features a fireplace, hand-carved tables and chairs, and a kitchen/bar area. The next level of Silcox offers three restrooms, one with a shower. The first floor of Silcox has six small bunk rooms. Five of the rooms have two stacked single bunks (for a total of four beds each); the sixth room offers a stacked queen-sized bunk (a total of two beds). The rooms are all adjacent with a curtain that serves as the door. Silcox guests are welcome to use the facilities at the main lodge, including the pool, sauna, spa, and showers.