A major component to Timberline's Bike Park build is protecting Mt. Hood's natural landscape, from plant life to wild life, from soil to water. Jena Christianson is Timberline's Environmental Coordinator and has been involved with the bike park project from day one, several years ago when the bike park was originally proposed. With heavy input from the U.S. Forest Service and an open dialogue among environmental planners, Jena wrote the bike park's construction field manual of environmental guidelines that Timberline must take into consideration while building the trails.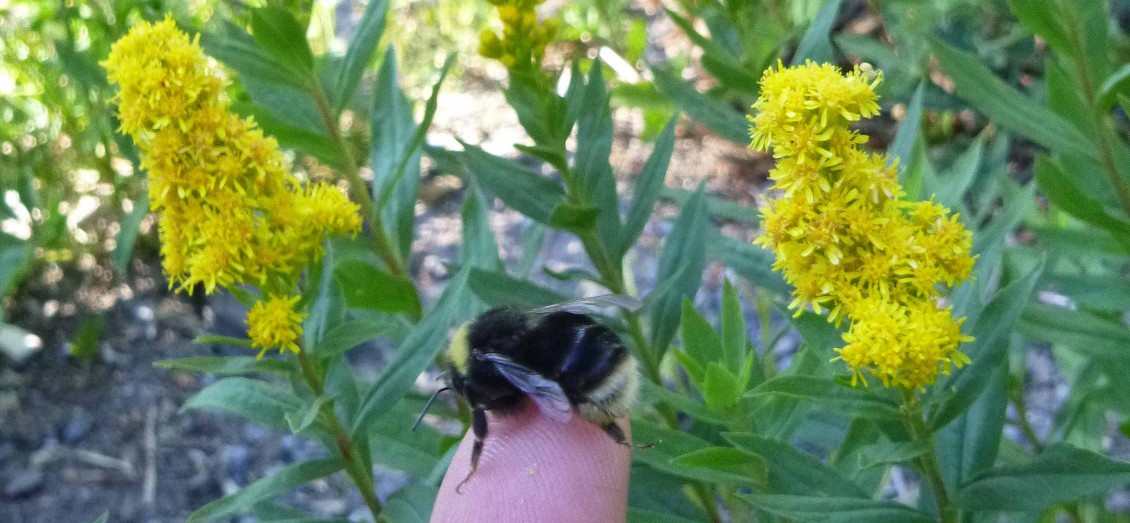 "Prior to each section of trail that we build, we are going through multiple steps in conjunction with the Forest Service and other scientific professionals to make sure that we are doing what is required to minimize our impact on the ecosystem while building a fun park for all skill levels," Jena explains, "We work with Forest Service specialists regularly to ensure that our footprint on the landscape is minimal. The Xerces Society has been surveying weekly for Western Bumblebees ahead of our work crews to ensure that we don't build through nest locations. Consideration is being taken for all environmental factors from our potential for sedimentation in the creeks to improving foraging habitat for endemic wildlife."
Jena also works closely with a Forest Service botanist on a plant salvage plan. Elements of the plant salvage plan include prolific plant seed collection days, invasive plant inspections, and revegetating in order to rehabilitate shoulders of the trail and other areas of the mountain. This not only stabilizes the soil but it increases bee and other pollinator habitats.
Continual water monitoring and erosion control are other important aspects of Jena's job that help protect Mt. Hood's natural resources. Once the bike park opens in Summer 2019, it is important that visitors stay on trails to protect Mt. Hood's essential landscape and natural habitats.
"Things are moving along with the Phase 1 Bike Park build. We have a good section of trail built so far and are making steady progress. Our experienced equipment operators are using mini-excavators to do the heavy lifting and dirt work. We have had crews replanting disturbed vegetation, finishing drainage features, hand-sculpting trails behind the excavators, and working on some hand-built advanced trail," says Christianson.
Until the Timberline Bike Park opens in Summer 2019, we ask that guests and public stay out of the construction area for their own safety as well as the safety of the build crew.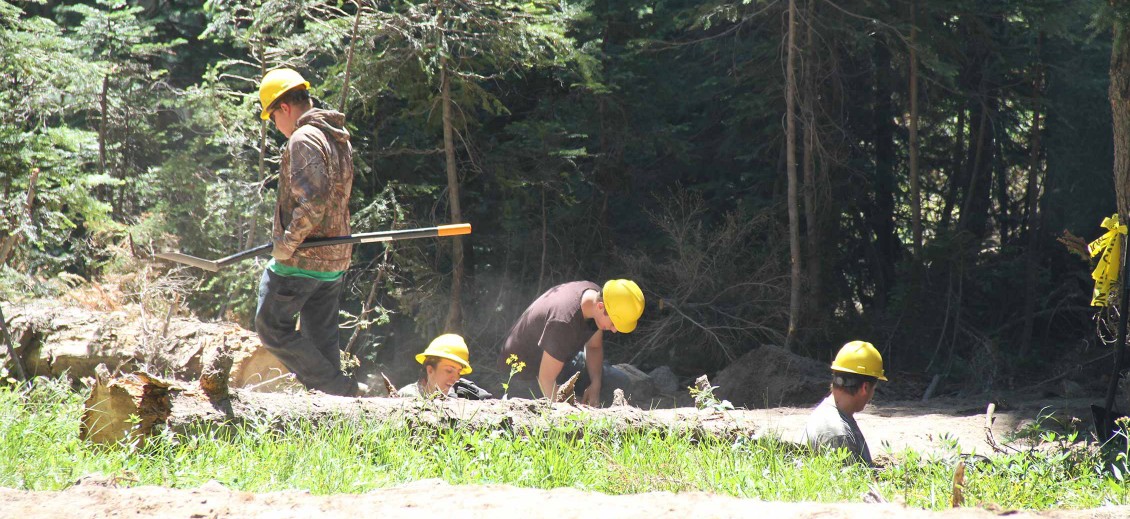 "People may have noticed the construction signs and slower speed limit signs throughout the permit area, especially along West Leg Road. We ask that people respect these warnings because the project area is considered an active construction zone complete with hazard tree falling, heavy equipment, and crews working with hand tools. There are what appears to be preliminary bike trails visible from the road, but these are unfinished and not open for biking."